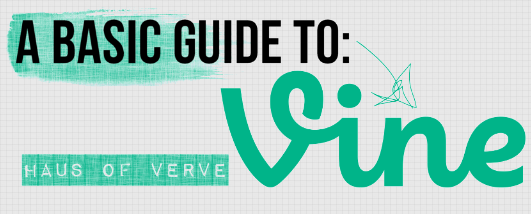 In a nutshell Vine is a free app in which users can create short videos to post and share. Vine is owned by Twitter, therefore users have a close connection to the Twitter Platform in linguistics such as the use of 'hash tags'. How do you use it?
You create a 6 second video (very unique idea to Vine)

You touch the screen to film

When you release your finger the footage pauses

You can create short, sweet and snappy videos of many different things this way

Videos continuously 'Loop' when played on Vine
So what do people use vine for? Vine has many genres of videos users can create, watch, like and comment on. Think YouTube but only wittier and more niche.
Things to Bare in Mind
Vine has an age restriction of 17, this is because users can post any content they wish; including adult material.
Vine and Twitter go hand in hand as Social Media Platforms. If you are running a Twitter campaign Vine is a no brainier to consider as a tag along.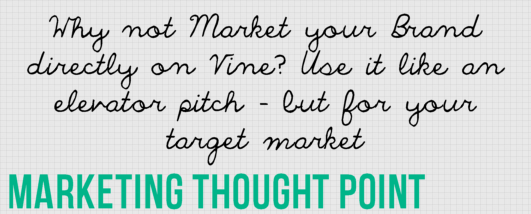 The Best Vines:
->Have a perfect 'Loop'
Well made Vine replay in perfect sync when Looped on the screen. Although it isn't easy - try to make your Vine loop because it will make your 6 seconds of fame stand out in someone's mind. If something Loops perfectly you are more likely to want to watch it twice and three times.
->Label it Correctly
Make sure you 'hash tag' and name your Vines properly so users can easily search for them.
->Keep it Simple
Never try to do to much in your six seconds. If you try to cram in too much it will be confusing for people to understand what you mean. If you have a lot to tell you could create 'episodes' or 'parts' to your Video
->Tell a Story
When you watch a Vine your brain tries to make sense of what you see, because 6 seconds is short a clever and methodical way to use Vine is to tell little 'stories' in creative ways.
->Creativity is EVERYTHING
You are filming so you can use sound, picture - or both! Tackle it from a different angle and make sure you stand out.
When Marketing on Vine...
Look at their genres of videos and think to yourself "Where do we fit in?". If you think you could use Vine then take the advice above and get the ball rolling!